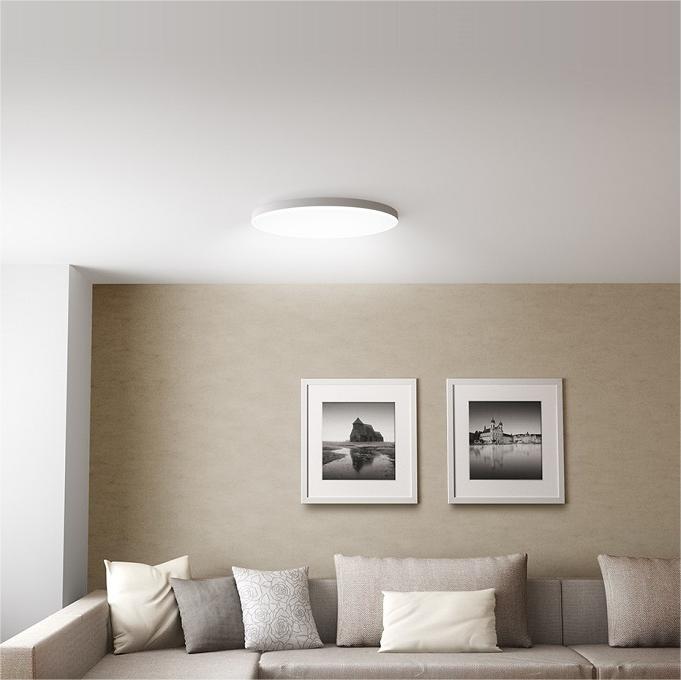 Mi Smart LED Ceiling Light 450 Review
The Mi Smart LED Ceiling Light 450 is an impressive circular lamp that offers a range of smart home features. It has a variety of colour temperature settings, including warm and cool white, and a Moonlight mode. It is compatible with Apple HomeKit, Amazon Alexa, and Google Home.
HomeKit
The Mi smart LED ceiling light is HomeKit compatible, which means that it works with the Apple Home app and is compatible with the Mi Home. The Mi ceiling light is not compatible with Yeelight's app. But it's still possible to install the Mi Home app and set up the light with HomeKit.
This device is compatible with the Apple HomeKit smart home hub, a great way to integrate the device into your smart home. It works with your iPhone, Mac, or Apple TV. You can even control the lights with your voice. You can control the brightness and colors on the fly, and you can even set them to moonlight mode to create a comfortable atmosphere.
The Mi smart LED ceiling light is compatible with Google Assistant and Amazon Alexa. It can also be controlled with Siri and the Home App. Its voice controls make it easy to use. Xiaomi also says that the Mi smart led ceiling light is compatible with HomeKit, so it can be a good choice for a home with an Apple Home Device.
Siri Shortcuts
If you have an iPhone or iPad, you can use Siri shortcuts to control your Mi smart led ceiling light. By triggering a certain action, Siri will trigger the lights to light up or turn off. You can also set automation scenes, combining actions for HomeKit and Non-HomeKit lights.
To start with, save your first automation and give it a simple name. You can also add favorites. Once your automations are saved, you can access them by clicking on the profile tab. From there, you can click the 'Add to Siri' button. This will bring you to the list of automations, and you can choose different scenes.
After you have set up your shortcuts, you can start using Siri voice commands to turn on your lights. You can use the Shortcut app to create your own custom actions and voice commands. Once you're finished, simply say "Hey Siri" followed by the shortcut's name to start the action.
Compatible with Xiaomi smart home devices
Xiaomi has introduced a range of smart home devices that use IoT technology to automate certain functions in the home. These products are compatible with Google Assistant and Alexa, and are now available through the company's US and Amazon stores. While their products are not standouts, they offer a variety of features that make them great additions to any home.
To configure these devices, use the Mi Home app. You cannot use the Xiaomi device tracker or IR remote to configure these devices. To set up your Xiaomi Miio smart home devices, use the Mi Home app. Do not use vendor-specific apps or VLANs to setup your devices. You can also have Home Assistant auto-discover the device by choosing it as "Discovered" on its list. This will allow you to set it up right away.
Easy to install
This Easy to Install Mi Smart LED Ceiling Light features a simple design and is ideal for any room up to 25 square meters. It also features a dust-proof and IP50-rated design, making it very easy to install. Read the user manual carefully before installing it. In order to make sure that the light is working properly, it's important to ensure that all mounting holes are correctly positioned.
The Mi LED Ceiling Light has a slim design, measuring just 27mm at its thinnest part. It also has a convex rim for better light coverage. Unlike traditional ceiling lamps, this one-piece design prevents dust from getting into the light body, and can also be easily cleaned. The rim is specially designed for better light distribution. The Mi LED Ceiling Light also has an aluminum alloy base, which ensures that it will not fall down and will keep your ceilings dust-free.