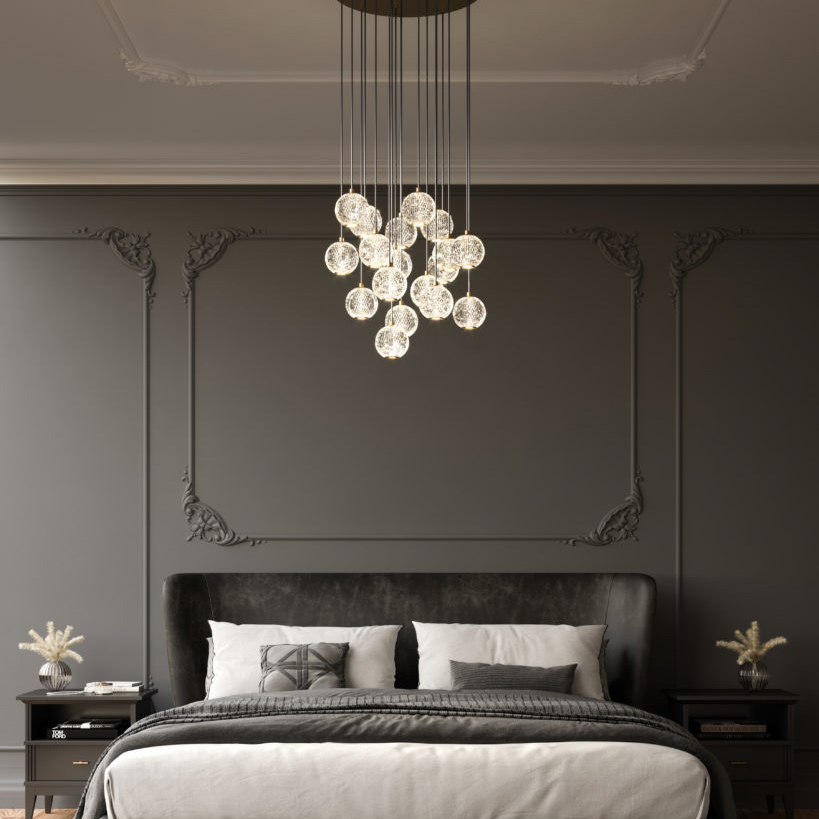 Chandelier Solutions for Slanted Ceilings: A Guide to Choosing the Perfect Fixture
Chandelier Solutions for Slanted Ceilings
The Challenge of a Slanted Ceiling
Slanted ceilings can add character and charm to a room, but they can also present a challenge when it comes to choosing the right lighting fixture. Whether you have a sloped ceiling in a bedroom or living room, finding the right chandelier to complement the space can feel daunting. However, with a bit of planning and creativity, you can find a chandelier that not only fits your slanted ceiling but also elevates the look and feel of your room.
Key Considerations
Before you begin browsing for chandeliers, there are a few key considerations that are important to keep in mind:
Ceiling Height
When you have a slanted ceiling, it's important to pay attention to the height of the ceiling at its lowest point. Make sure to choose a chandelier that does not extend too far down and that allows for adequate clearance above any furniture that will be placed under it.
Lighting Needs
Consider the type of lighting you need in the room. The chandelier should provide enough light to adequately illuminate the space while also providing a warm and inviting ambiance. If the room is large, you may need to supplement the chandelier with additional lighting fixtures such as wall sconces or floor lamps.
Style and Design
Of course, you'll also want to choose a chandelier that complements the style and design of the room as a whole. Whether you prefer a classic crystal chandelier or a more modern design, there are many options to choose from that will accentuate your slanted ceiling and enhance the ambiance of your space.
Chandelier Options for Slanted Ceilings
Now that you've considered the key factors, it's time to explore the various chandelier options that can work with a slanted ceiling:
Semi-Flush Chandeliers
Semi-flush chandeliers offer a great option for slanted ceilings. This type of chandelier hangs just a little ways down from the ceiling, so it won't interfere with the space or require a lot of headroom. They come in many styles ranging from modern to traditional, and they can accommodate a range of light bulb types, making them a versatile option.
Track Lighting with Pendants
Another option for sloped ceilings is track lighting with pendants. This type of lighting fixture can be mounted on the ceiling and adjusted to the correct angle, so it is ideal for sloped ceilings. You can position the pendants directly over key areas such as a dining table or seating area, making it a practical and stylish choice for your slanted ceiling.
Ceiling Mount Chandeliers
For slanted ceilings with a steeper slope, consider a ceiling mount chandelier. This type of fixture attaches directly to the ceiling and provides a beautiful focal point for the room without creating any obstructions. They can provide a lot of light and come in a range of styles, from a traditional chandelier to a more modern orb design.